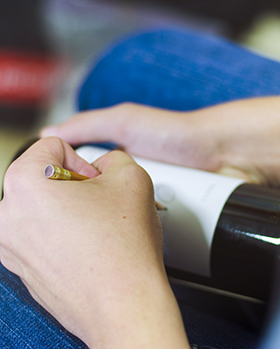 Our Story is Your Story
We believe in the power of storytelling and want our customers to be able to create and share their own stories featuring NOMAD at Hinterbrook Winery.
Our wine labels feature a blank canvas for you to fill in, draw on, and express yourself.
You can personalize the label and share it as a gift for any special occasion, whether it's a birthday, a graduation, or just to celebrate the weekend.
Use NOMAD to tell your story.