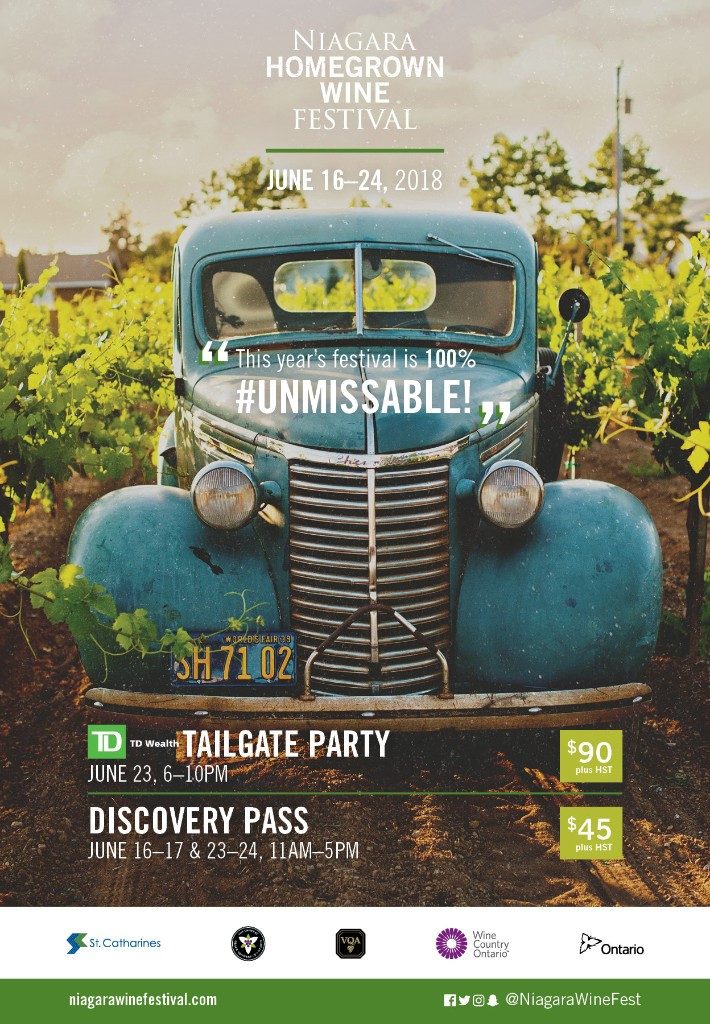 2018 Niagara Homegrown Wine Festival
16 Jun 2018 —
17 Jun 2018
2017 Sauvignon Blanc paired with Pan Seared Scallops & CousCous Salad with greens.
Description of the pairing:
Mediterranean couscous makes a mellow bed for our pan-seared scallop garnished with tobiko.
The palate is treated to luscious flavors with a hint of zest (the bitterness of the tobiko). This is perfectly paired with freshness and aromatic intensity of our Sauvignon Blanc.
Our 2017 Sauvignon Blanc has a clear-cut aroma of green melon and gooseberry with an unexpectedly soft finish. This extraordinary Sauvignon Blanc is the perfect paring for summer seafood dishes.