NOMAD at Hinterbrook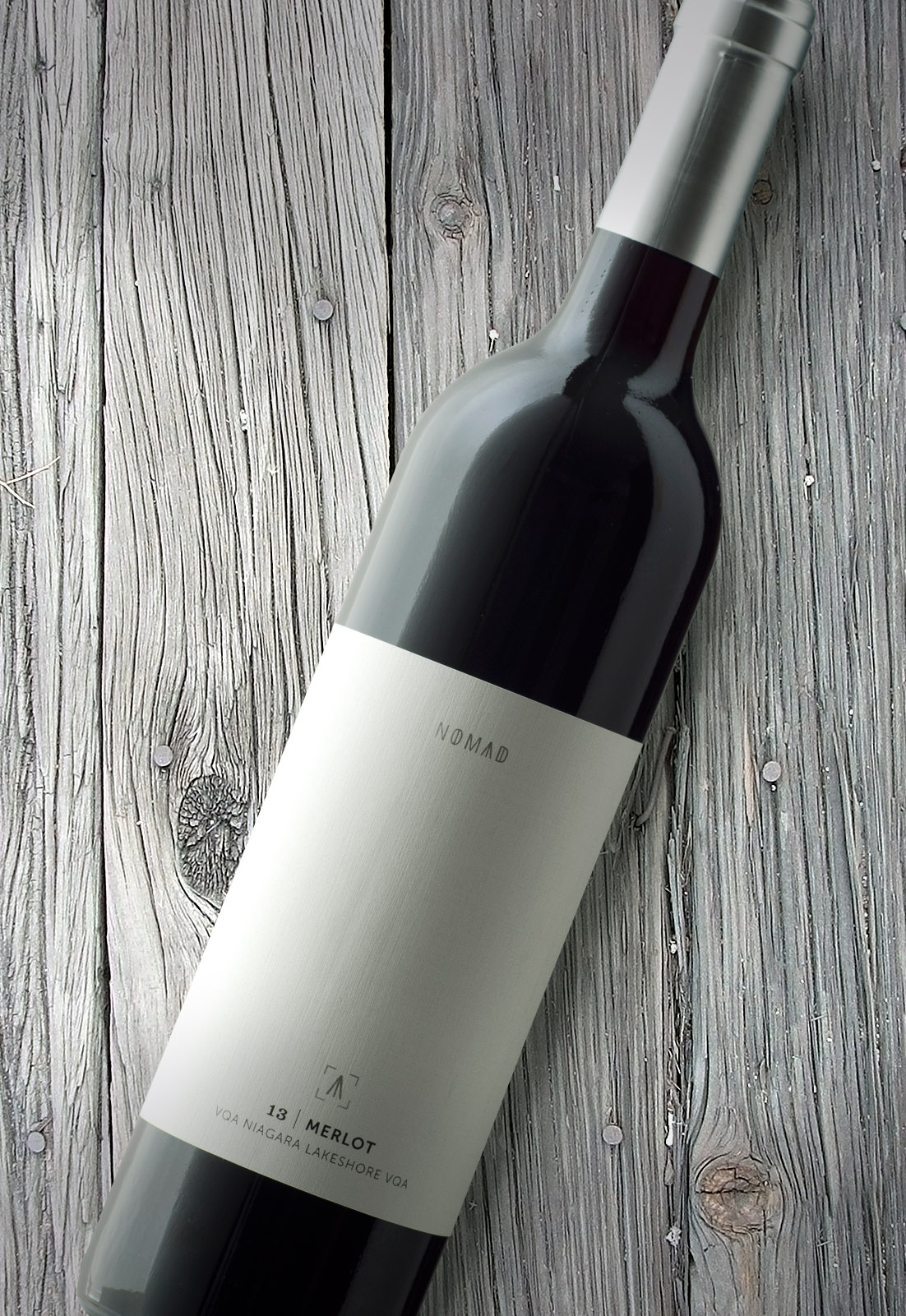 NOMAD Wine is the expression of Hinterbrook
Wine is truly how the land sings — and our winemakers are simply the translators of the words of this soil, our Canadian climate, the ecosystem and our vines. NOMAD wines are made with the philosophy to let the vineyard do the work. Through a minimalist approach we're creating wines that are clean and unadulterated expressions of our terroir.
Due to our slope and proximity to the lake, the Hinterbrook vineyard crosses many soil types in it's growing blocks, lending our vineyard many voices. This variety and complexity allows the winemakers the ability retell the vineyards various stories through our many unique wines which like nature, vary from year to year and are ever exciting.
NOMAD Wine is the story of people. You.
Our visitors travel the world to come to Hinterbrook, share their stories and experiences. These people are the NOMAD. Travellers, adventurers, discoverers, artists — people like you — tell their stories by drawing and painting on each label of NOMAD as contributors to the whole text of this place.
NOMAD invites you to be part of the story and to share the experience with us, with others you know or people who'll follow after you.
We invite you to visit us, contribute to the NOMAD story by leaving a mark on a bottle or telling a part of your story on the label for someone you love.
You can also order NOMAD online and have it delivered to your door in Ontario. When you do, draw on the label and email us an image of your contribution and we'll feature it here in the coming months.
Artisanal Winemaking at its Best
While all of Hinterbrook's wines are premium wines, our best known wine is Franc Blanc, a white wine produced from the intensely red Cabernet Franc grape.
At the 2011 All Canadian Wine Championships Hinterbrook's 2010 Rose and 2010 Riesling were recognized with Gold, its 2009 Cabernet Franc Icewine with Silver and its 2010 Sauvignon Blanc and Pinot Noir with Bronze.
From that point on, the winery has accumulated over 38 awards across a variety of wines.
Small Ecological Footprint
Hinterbrook Winery works hard to maintain as light a footprint on the land as we can. From our large solar array that powers the winery, to our water harvesting and conservation, to geothermal heating and cooling to reduced chemical use in sanitation, we apply an unwavering dedication to the environment.
Our Beginning
The historic site that is the home of Hinterbrook winery was first settled in 1789 by the Servos family who were United Empire Loyalists.
The Nickel family began farming this land when they purchased the property in 1963. At that time, the farm produced peaches, plums, cherries, pears and Concord grapes. As the property transferred to the next generation, the family planned for establishing a winery at Hinterbrook and planted their first Vinifera grapes in 1998.