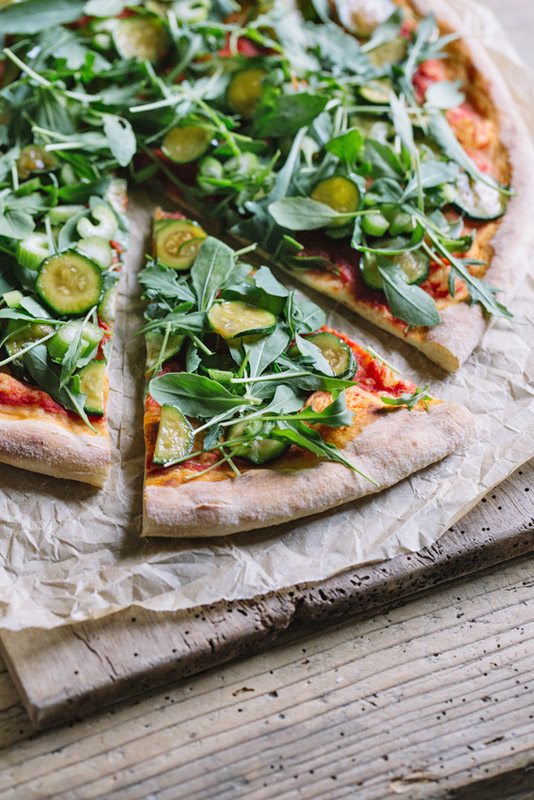 Eating a Region
The thing about best kept secrets is that once the world figures it out, you have to listen to all the cool kids over dinner tell you how great it used to be and wonder why they never let anyone know.
Well here's your chance — psst, we're letting you know now. Niagara is quietly becoming one of the world's best gastronomic regions with an approach all to itself.
Being farm country that's survived time and development pressure to find itself wedged between the GTA and NY State, it has evolved to strike a balance between rural life's simplicity and urban taste's expectation. Young chef's that have grown up in the area as well as new ones that have recently discovered its bounty are building upon Niagara's farm to table tradition, bringing its rich and diverse locally produced foods to restaurants and mobile kitchens while combining the experience with the local wine, beer and spirits.
The distinction between a gastro region versus an area well known for good restaurants is the relationships between chefs or food thinkers and the farmers. These people are friends and family and work together to produce the best food possible. Due to proximity and relationship, this great food that's grown or produced to suit the needs of the chefs are harvested and delivered at peak freshness, meaning that vegetables, fruits, meats and other food stuffs are just hours old before hitting your plate! Even beyond this, many chefs grow their own food and utilize the kitchen waste to feed livestock which in turn are harvested for incredible meats or cheeses.
In relation to wine, Chefs are known to work the wineries growing up as well as offer their time away from their own restaurants to harvest and work with winemakers. The result is a deeply sewn in connection between chefs, winemakers, farmers and food producers. The stuff you can't replicate in the city and that you likely didn't know about — yet.
So come visit us, grab some incredible local fare from our kitchen along with an innately paired glass of wine and bathe in the Niagara region's beauty. We look forward to seeing you.