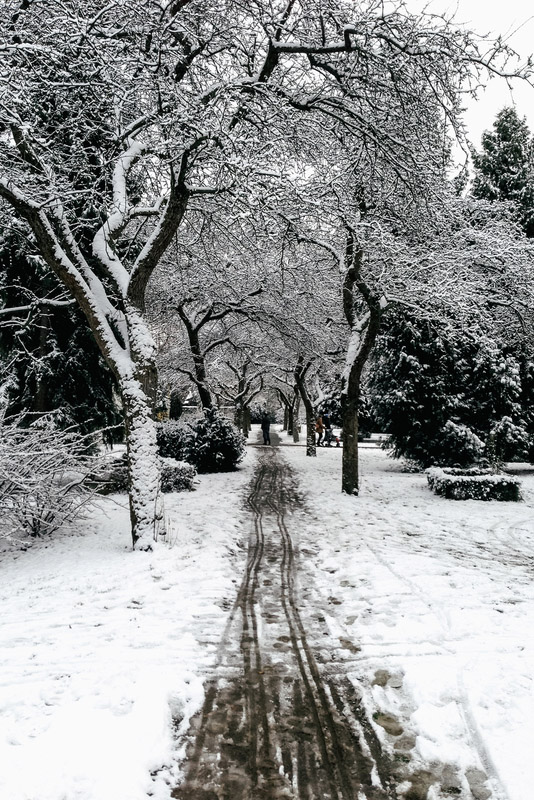 A View From Somewhere
What's the Canadian experience, let alone the Niagara one?
We like to think it's that peaceful grace of the farm or vineyard that fades into the horizon. We see it as the way Canadians look forward to that first brisk burst of frigid air that hits your face as you walk out the door, like an old friends' snowy mitten, aka the "face wash". Or the way we build and blanket ourselves with what's around us; the birch wood, stone walls, wool fabrics, weathered textures.
Perhaps it's the toughness of soul that results from ploughing rocks from furrows in short steamy growing seasons while telling yourself to enjoy this because the flip side of dead winter comes all to quickly. Perhaps it's the shared enthusiasm for the change of the season that spirits with each a new adventure, fresh boots, a new menu, a different view of an old path or a mutual complaint of the ever adjusting condition or temperature.
The Canadian experience never left the outdoors, rather, we brought it inside as well as learned to take the comforts outside. We cook in the sun, we sleep in the grass, we drag the furniture to the yard as well as the trees or antlers to the living room. We can't seem to separate the two spaces independent of the weather and find the joy and beauty in our vast rustic natural acres as well as our build urban spaces.
What's the experience at Hinterbrook? In a way it's the view. For the traveller, it's a glimpse of all that is Canadian from this vantage point — even if you already live in Canada. It's to experience the rural setting of Niagara and see the hard work in motion. It's to intersect here with locals that know every corner, brook, trail or resting spot, share stories and learn of their perspectives. It's to bask in the sun that reflects off the vineyards and breath the rich Canadian air that teems with the influence of trees, flowers and fresh water.
So come see us, spend some time walking our lanes, discover our brook, meet the neighbours and learn of what's next along the path through this wonderful place called Niagara Canada. Call us ahead and our ambassadors will happily assist you to put together a tour for the day of places to experience before and after coming to see us.