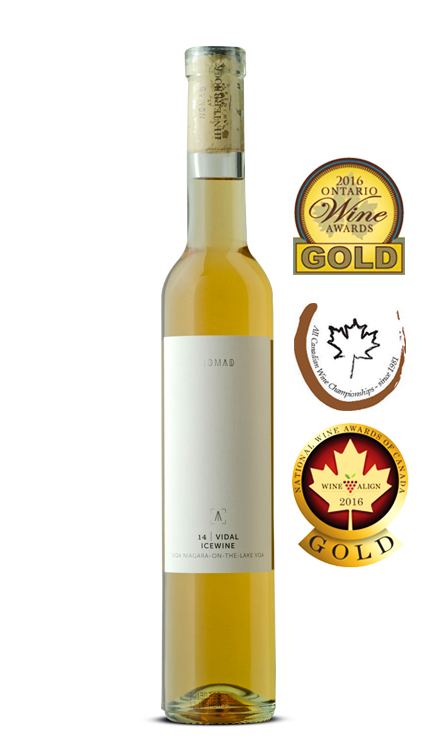 Won 2016 Ontario Wine Award Gold Medal
Won 2016 All Canadian Championship Award Bronze Medal
Won 2016 National Wine Awards of Canada Gold Medal
This icewine highlights the elegance of tropical fruits alongside a subtle note of citrus. Nectarine, grapefruit and quince form the aromatic body, whereas the palate offers a lusciously sweet, yet perfectly offset note, highlighted by pineapple, ripe mango and citrus orange acidity.
OR
Intense aromatics of mango, unripen stone fruits and honey are dominant in this wonderfully balanced icewine, with a lingering finish. Integrated are flavors of peach, brown sugar and ripened pineapple. Crisp and bold acidity form the backbone of a wine that intensified fruit.
Suggested Food Pairing
Pâté de Campagne with Dijon mustard.
LCBO Availability
Not available.
Specifications
10.5% Alcohol
375ml Bottle