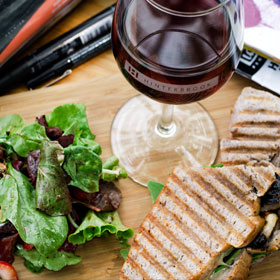 Participate at designing our new Kitchen Menu
Our kitchen will re-open in June, 2017 with a new menu.
In order to build a great experience at the winery together, we need your participation. We need you to make your wishlist on what you would like to see on the kitchen menu. Here are the steps:
Please let us know by writing an email to nomad@hinterbrook.com.
Please also indicate your full name on the email.
 We will review your suggestions and make selections
If your idea was selected, we would email you back with a coupon of free entree and a free Wine By the Glass.