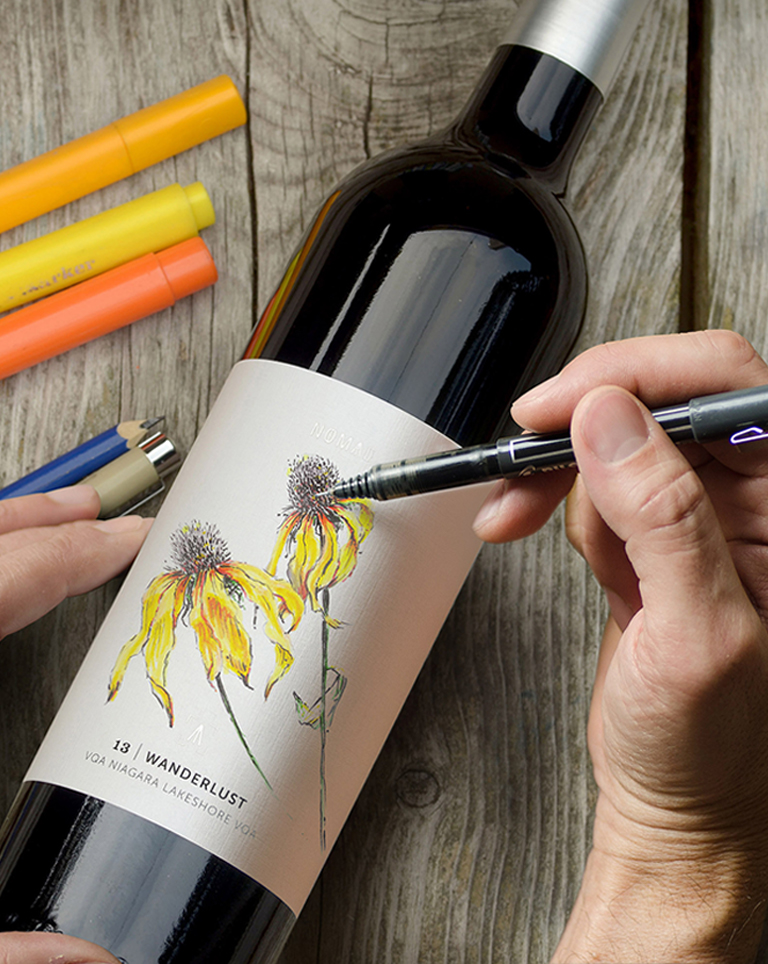 Be our NOMAD Label Designer & Receive $1000 Reward
NOMAD Wine is the story of people. You.
Our visitors travel the world to come to Hinterbrook, share their stories and experiences. These people are the NOMAD. Travellers, adventurers, discoverers, artists — people like you — tell their stories by drawing and painting on each label of NOMAD as contributors to the whole text of this place.
NOMAD invites you to be part of the story and to share the experience with us, with others you know or people who'll follow after you.